About Sarah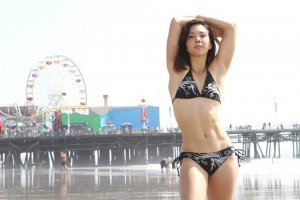 Sarah is a multi-faceted, dynamic, and engaging performer whose unstoppable energy and love of movement has taken her from initial start as a dancer/musical theatre performer and found her foraying into the circus/cirque world and martial art/stunt world.
Sarah's diverse interest in different movement capabilities means she loves to blend and combine elements of different arts to create hybrid methods of movement, both unique and complementary.
She has worked across Southern California in various theme parks, theaters, and performance venues and has begun traveling the world with a myriad of companies who utilize Sarah for her phenomenal ability to perform in many different capacities- in different forms of dance and different aerial apparatuses and, recently, fire performing.
Sarah also spent 6 years teaching dance and acro in Orange County while she was graduating from UCIrvine with her BA's in Drama and English. In her spare time she still enjoys playing the piano and singing.  Sarah is a Performer and Entertainer for hire… whatever you can dream of, Sarah can perform with skill, grace, energy, and style.